Hi I'm Charlotte the Owner of The Yorkshire Jewellery Studio…this is our story
The Yorkshire Jewellery Studio was set up in July 2021, we did a couple of shows and craft markets and then we launched online in September 2021. We have just taken the leap to rebrand to TYJS to suit our brand more. But why did we start up?
In 2017 I was diagnosed with FND (functional neurological disorder) but I was doing okay so in 2019 I got into one of the best nursing schools in the UK. Of course COVID hit during my training and everything at uni ans placement went a bit crazy. 
Unfortunately the beginning of 2021 I became very unwell with my FND and began to spend a lot of time in hospital. During this time I began to gain an interest in jewellery making amd started making my own as a hobby. 

As I got worse and worse I ended up being forced to take a leave from uni in June 2021. It was at this point that I decided to learn about running a business, practicing jewellery making and fund raising. I started off with £50 and put it all into tools and materials. 
very slowly I began to develop the business and get to the point that I could do a couple of shows in my wheelchair. The money I made from these went into more materials and from there Luxe Craft Corner was born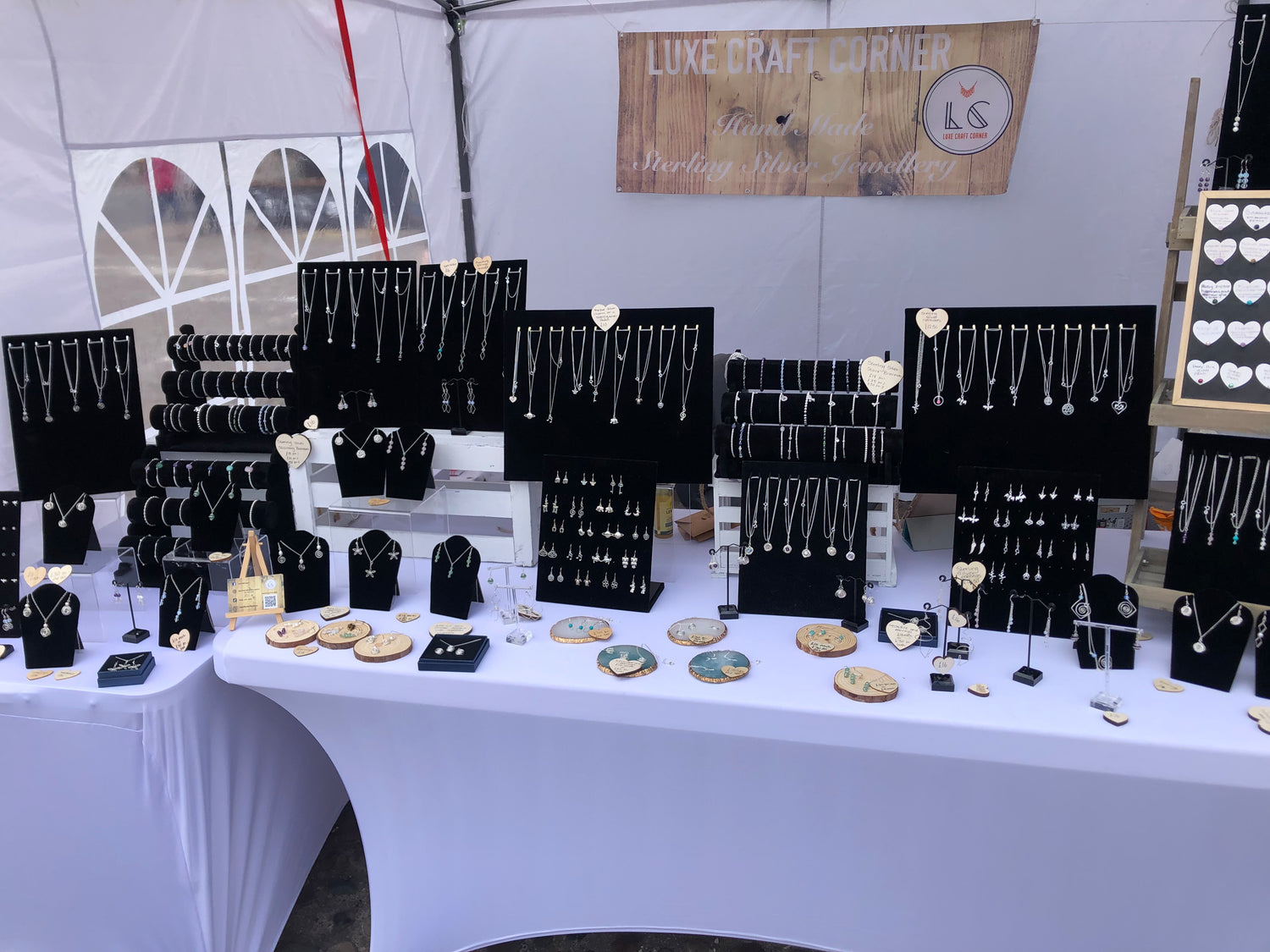 In 2021 we attended many craft and artisan markets with our sterling silver jewellery and our brand new jewellery making kits. I met so many lovely people throughout North Yorkshire amd my jewellery making confidence grew and grew. Eventually we launched our old website on beautifully handmade September 2021 and our tiktok and Instagram accounts.
So after the Christmas rush we get into 2022 and I had become unwell once again and the business got put on pause. But I love my business so much and as soon as I got out of hospital I was back in the studio making all your orders and getting ready for this years shows.

Many many people told me to take time off and wait until I was back to full(ish) health but I always refused. Making jewellery and meeting my lovely customers is what keeps me going, if I didn't do all this I would probably still be a pile in my bed.

Its now August 2022, we have had a Bri,Laing year so far with online sales and craft markets and I'm well enough now to finally do the rebrand I've been wanting to do for months. I've been working every spare hour to work on this website and hopefully if your reading this all has gone well and every order still makes me so so happy.

As a small business owner i out so much work into every single order and it makes me happy to know I'm bringing a little bit of joy to people every day when they wear my jewellery.

In July 2022 I had a custom order for wedding jewellery for a bride and her bridesmaids. The idea that me and my jewellery were a part of their special day mass so overwhelming to me and has encouraged me to keep going now I am returning to my nursing degree.