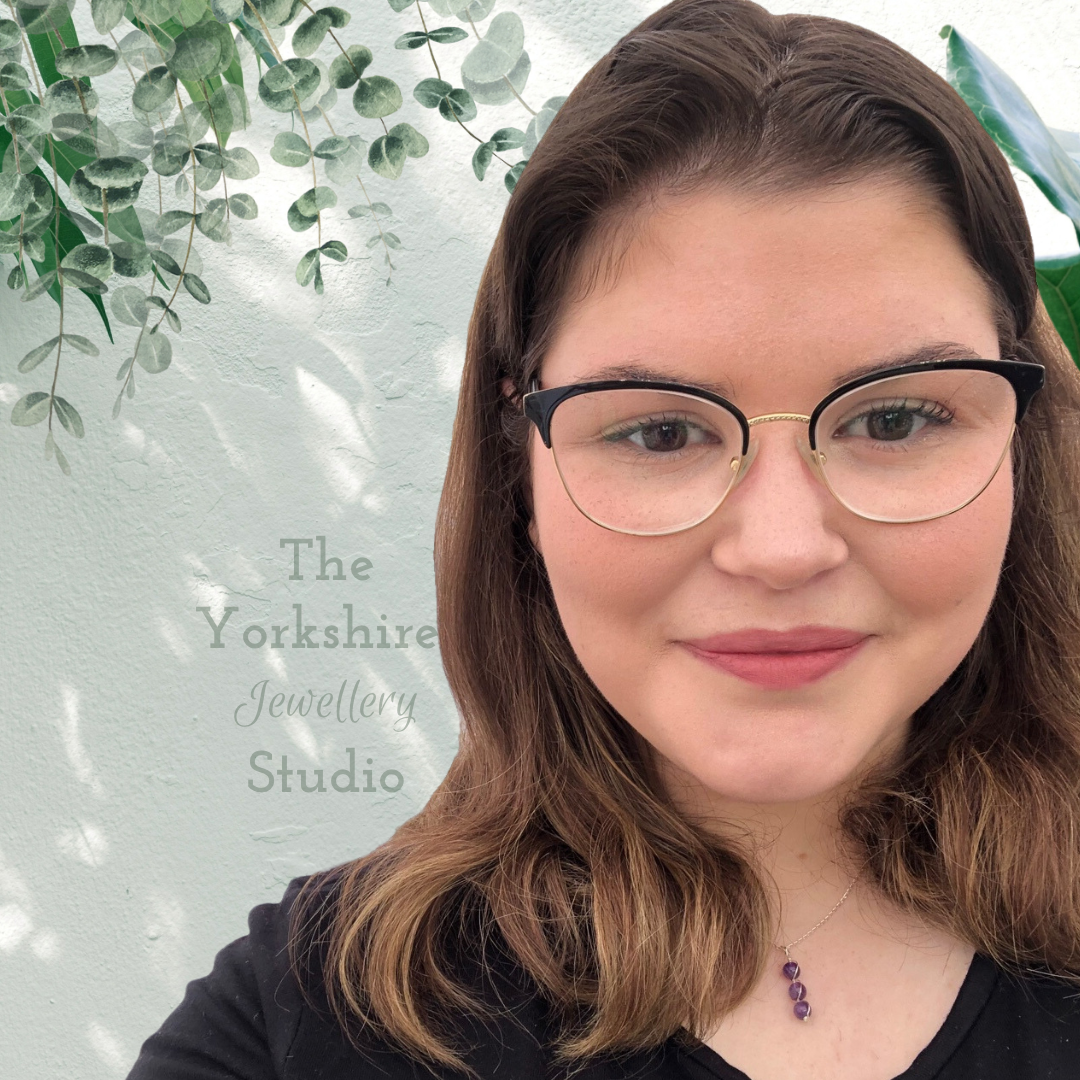 Hi I'm Charlotte, owner of The Yorkshire Jewellery Studio
As a student, the only jewellery I could really afford was from fast fashion brands, but I went through so much of it as it would make my skin sore and green. I was so fed up that I could not find affordable, quality and cute jewellery! So I made my own!!

This was in 2021, but now I'm 2023…
I'm spending time touring Yorkshires Craft Fairs and Markets, sharing my jewellery journey through my social media and working hard on new designs, posting off your orders, and just having so much fun!
Read more about us and my story here!
About TYJS
Luxury…But On A Budget

We only ever use recycled 925 Sterling Silver in our jewellery.
Some designs use a variety of genuine semi precious stones and gemstones.


But we always make sure we're giving you the best prices we can!


You can still feel beautiful, even in a cost of living crisis!!

Handmade With Love

Believe it or not, every single piece is completely handmade from scratch in our Studio!

As nothing is mass produced, your jewellery is made for you.

There may be teeny tiny differences between the picture and what you receive, but that just means your jewellery is guaranteed to be one of a kind

Made Only For You

We always want you to be be able to customise your jewellery as much as you like. It's you who's going to wear it, it has to be perfect!

It gives Main Character Vibes!

Design Your Own Jewellery Here